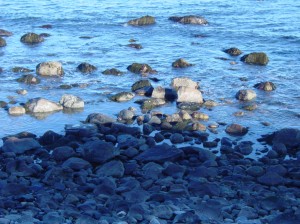 In our fast paced world, there seems to be a persistent need to re-invent ourselves and our work on a daily basis.  No matter how rocky or difficult the challenges you might be facing, keep in mind that some of the greatest people who've lived have overcome incredible obstacles and hardships on their paths to success.
This inspiring little clip portrays the early struggles and adversities of 21 high achievers, who ultimately persevered until they reached their goals, and beyond.
I believe anything is possible  . . . including experiencing miracles, everyday.  We have within us a powerful source of strength and resiliency that can be called upon anytime and anywhere – even in the most challenging of times.
The next time you're faced with a challenge, begin by tuning inward to receive the guidance that will allow you to, "spread your wings . . . take a risk, take a chance and breakaway." ~ Breakaway by Kelly Clarkson
Ordinary people who overcome overwhelming challenges and go on to experience life in an extraordinary way, inspire me.  How about you?  I would love to hear your story . . . is there something you've overcome that has inspired you to experience life more fully?
______________________________________
MaryAnn D'Ambrosio, Ph.D. is the creator of Flashcards for the Soul™. Dr. MaryAnn's passion is to work with individuals and groups who are ready to "leap" and experience life as more vibrant, dynamic and on-purpose.  MaryAnn teaches educators, coaches, consultants, and service professionals how to re-invent themselves and their livelihood through energy — the language of creation and manifestation. If you've been merely surviving instead of thriving, be sure to pick-up your F*R*E*E Overcome Overwhelm Toolkit at:  LeapWithoutLimits.com