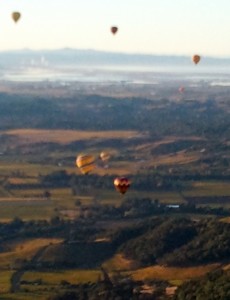 I've got some gratitude record-keeping to attend to (smile) and my internal guidance is prompting me to share a few with you as well as a special invitation that you'll learn more about at the end of the post. Over the past month, my daily gratitude practice has turned up the dial for extraordinary happenings and prosperity . . . At Home, At Play and At Work that seem to transmit to others!
GRATITUDE
At Home . . . with family and friends!
You may remember, last month I spoke about our daughter's upcoming wedding.  What I learned (last year when our son got married and even more so this year is:) there's so much more to the "special day" then 35 years ago when Jack and I got married.  Normally, my family will tell you this is true, I get a bit particular about hosting events and my perfection level seems to escalate exponentially to a point where I'm less fun to be around.
Stephanie's wedding was completely different; weeks before and even the day of the event there was a profound sense of calm, joy and trust that everything would be wonderful without having to do anything but just show up! (Love the grace and ease of it!) And, so it was.  The wedding was perfect . . . the weather, the ceremony, the reception . . . everything!!!  (Even the Bride and Groom thought so.) It's funny, during the entire event I sensed a mystical, magical feel and when several guests commented, "There's something unusual going on here, it feels like we've stepped into a magical space – like a Secret Garden!"  I knew my experience was validated.
At Play . . .
The Breakthrough Luxury Retreat for Business Women I attended in Napa Valley last month was fabulous.  By the way, I did overcome a F.E.A.R. (False Evidence Appearing Real) of heights by getting into the hot air balloon – even in spite of an emergency evacuation before we left the ground.  Who knew I could be so resilient and climb back into the balloon to enjoy a beautiful ride?  Enjoy the picture I took as we gently floated over Napa.
Although my CA stay included several unplanned San Francisco "bonus" days, thanks to Sandy – my family, home and area were safe and damage free.  Gratitude, gratitude, gratitude all around!
At Work . . . (which really is an extension of play!)
Suddenly my business is expanding and floating to new heights – thanks in part to the hot air balloon ride and doing things that I wanted to experience even when I was unsure of the "exact" outcome.
Here's where I get really excited and grateful.  I LOVE helping people create miraculous breakthroughs in their business and life. In these extraordinary evolutionary times, it's happening more rapidly through an energy alignment process that I use with clients.  For instance, after working together for only 3 sessions, one client experienced her best 2-day live business event ever, a 40% increase in revenue – we're talking tens of thousands of dollars – all while feeling energized, confident and more creative.
I invite you to create miraculous breakthroughs in your life and business.  Currently, I have 8 "Miraculous Breakthrough" sessions available to work one-on-one with me. If this resonates with you, I'd love to "play" with you to experience extraordinary prosperity in health, wealth, relationships and life!  Let's explore the extraordinary and together we can create the breakthroughs you're looking for. The future starts now!  Be one of the 8 . . . visit: http://www.LeapWithoutLimits.com/offer to begin.