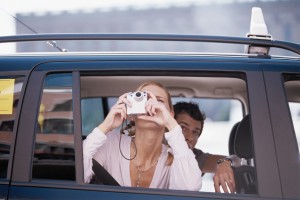 It's amazing how far we've come with video technology.  In the recent past you needed expensive equipment, editing software, and technical expertise to produce a professional looking video.  That's all changed.  There's a simple and easy way to create your own professional looking videos for your coaching, consulting, and healing practice – especially if you learn from great teachers.  I highly recommend Bob "the Teacher" Jenkins.  Bob hosts awesome training events with incredible faculty that provide rich content, easy to use tools & techniques, and most importantly – coach and encourage you to apply the knowledge immediately.  Did I mention . . . you meet fabulous like-minded, energetic and vibrant people who cheer you on and are delighted to celebrate your successes!
If you get excited about transforming people's lives, then get your message out to the world through video. Video is the way to go – it's easy to integrate into your blog and a brilliant approach to quickly grow your coaching, consulting, and healing practice.
You may remember guest blogger Kristen Eckstein, The Ultimate Book Coach, from Build Your Blog and Finish Your Book post a few days ago.  Kristen created this really cool video (What Should Go On the Back Cover of Your Book) at Bob the Teacher's SIMPLE Video Velocity event.  As a matter-of-fact, at the video training we all (yes, even us "newbies") created and submitted videos for a Video Idol contest. Check out and see why Kristen has the unique distinction of being voted #1 in the first ever Video Idol!!
If you would like to  . . .

Enhance your message and content

Learn how to reach millions with your own TV show (for free)

Create videos that sizzle

And, so much more . . .
Then make it a priority to attend the next SIMPLE training.  I plan to be there and would love to hang out with you, too!
Imagine the impact of transforming more lives . . . through your video creations.  The possibilities are endless!!! Now that's something I get excited about!!
_________________________________
MaryAnn D'Ambrosio's passion is to work with individuals and groups who are ready to "leap" and experience a more vibrant on-purpose life.  MaryAnn teaches heart-based entrepreneurs and professionals how to access the language of creation by tuning into inner wisdom and lining up the energy to create their heart's desire.  If you've been merely surviving instead of thriving be sure to pick-up your F*R*E*E Overcome Overwhelm Toolkit at: LeapWithoutLimits.com