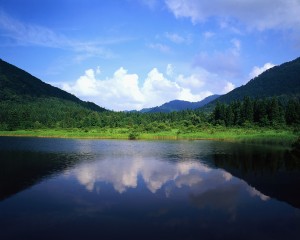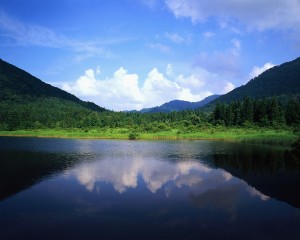 The mystery and meaning of life was unceremoniously revealed to me one Saturday afternoon in the fall of 1999.  What began as an ordinary weekend of classes at the Institute of Healing Arts and Sciences, ended up being extraordinary. The powerful discovery has had a profound impact on my life and in turn, the lives of others. This post is Part 1 (of 2).
The founder of the Institute informed us of a Saturday schedule change – she added a special session to enhance and expand our growth. We learned that Richard, a third year student skilled at shamanic work, had been selected to take us (first year students) on a shamanic journey.  This was all new to me and I wasn't sure I wanted to travel on this shamanic journey to the "invisible worlds" beyond ordinary reality.  Sure, I had meditated before, but this journey was to "Lower World" to meet and receive a gift from our "power animal." My classmates were totally excited.  To be honest, I was intrigued about meeting my power animal, and began to wonder about the gift. Who doesn't like gifts, right?
Yet, the thought of going to "Lower World" was unappealing to me. Maybe it was my Catholic upbringing or perhaps my logical linear mind that was holding me back.  I felt apprehensive about moving forward with this journey, until I heard a familiar inner voice whisper, "You'll be fine.  Trust the process and your inner guidance."
Richard, explained "Lower World" as earthly – filled with mountains, desserts, dense jungles, and forests. To get there you go through an opening that appears in the ground (sort of like Alice in Wonderland) that takes you through a "magical tunnel" to Lower World.  Eventually you come out of the tunnel and into a lighted area where your surroundings become clear.  Richard said he would beat a drum during the journey and stated that when we saw an animal, we could ask it if it was our power animal and if the animal said "yes" remember to ask for the gift.
Join me . . .the  journey  continues in part 2 .
____________________________________
MaryAnn D'Ambrosio's passion is to work with individuals and groups who are ready to "leap" and experience a vibrant, dynamic on-purpose life.  MaryAnn helps corporate leaders, entrepreneurs and professionals connect with the powerful energy of G-Force: Grace and Gratitude, the rocket fuel for success! If you've been merely surviving instead of thriving be sure to pick-up your F*R*E*E Overcome Overwhelm Toolkit at:  LeapWithoutLimits.com