There's a major shift or change, taking place in the world and it's no longer "business as usual."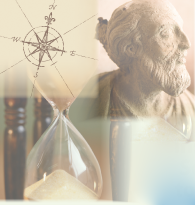 In the ever-changing business landscape, transformational leaders have become the way-showers. Transformational leaders operate from a win/win mindset focused on contribution and collaboration versus a competitive mindset focused on winners and losers.
What I discovered, while interviewing six heart-based leaders for the Insiders Secrets to Great Leadership series is – all six transformational leaders identified must have leadership skills for the 21st century.
The Common Threads are . . .

Great leadership is built on common trust – which is built by trusting oneself, others and honoring commitments.
Honest and open communication is key. It creates heartfelt connections and ultimately motivates people to respond to leaders positively.
Strong leaders are open to new possibilities. They're out of the box thinkers, willing to be creative with others and step into new paradigms.
Leaders have a huge potential to influence others, both positively and negatively. They must understand and assume this responsibility and develop emotional intelligence.
Today's leaders must be aware or conscious of their own values and passions before they can expect to lead others. They must become a leader in their own life first – be able to follow their personal vision.
If you expect to become a successful leader in business, assume leadership opportunities outside business to hone your skills.
Staying light, happy, fun-loving, and humorous are important in helping leaders stay grounded, stay in the present moment, and connect with their co-workers. Humor in a situation is a validation that people are on the same wavelength – they're at ease with each other.
Leadership is a creative process, not a destination.
Leaders must find their own heart and voice to create their personal leadership style.
Everyone has an intuitive, creative talent — and leaders of today, need to learn how to unleash that capacity to feel, trust, and listen as well as think. When leaders operate in the present (being centered, grounded, in the zone) with emotional intelligence, this leads to more collaboration versus marching to a pyramid organizational structure.
____________________________________
MaryAnn D'Ambrosio, MBA, PhD is a speaker, author and the creator of Flashcards for the Soul™.  MaryAnn's passion is to work with individuals and groups who are ready to leap and transform their vision into inspired action to experience a more vibrant, dynamic on-purpose life and business.  MaryAnn helps heart based entrepreneurs, business leaders and service professionals confidently achieve phenomenal results with more grace and ease.  If you've been merely surviving instead of thriving, be sure to pick-up your F*R*E*E Overcome Overwhelm Toolkit at: LeapWithoutLimits.com